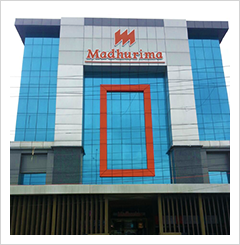 Madhurima, formerly (An Establishment of Narain Das & sons) the multi-faceted honeycomb housing the food court, Sweet shop and hotel, all under one roof. A name that has been enjoying a pristine image for nearly 2 centuries now.
Since its inception in 1825, we worked hard to offer our clientele best quality products wrapped. We focus on hygiene and proper care of all product quality. Thus… today we possess the reputation of being one of the leading firms in this trade. From a traditional shop in Aminabad, we expanded into a modern ambience in the heart of the city, ever maintaining the original taste, superior quality and utmost standards of hygiene and freshness.
Down the years, we have not just conserved the essence of traditional sweets, but have also catered to the changing taste of modern times-adding that 'dash of innovation' to conventional merrymaking. Enjoying a top-notch clientele…today, we are privileged to be recognized far and wide. Because you are the inspiration…we owe it too totally!
Gomti Nagar (Madhurima Sweets Vibhuti Khand-II, Gomtinagar Lucknow, U.P. India)
Telibagh (Madhurima Sweets – Raebareli Road Near SGPGI , Lucknow, U.P. India)
Patrakar Puram – (Madhurima Sweets – Vinay Khand, Lucknow)
REPUTATION AND PREMIUM CLIENTAGE OF MADHURIMA SWEETS
For a diamond to be truly appreciated, its brilliance needs to be seen. The awe translates into appreciation and accolades only when the experience is first hand. At Madhurima, we never miss the opportunity to show the world its brilliance. By participating in some of the biggest food and hospitality events, we ensure that the world is always updated on what are Madhurima next moves. Our Clients & Customers are exposed to the exhaustive array of our products covering Madhurima Products as well as processed food segments.
INSPIRATION TO SELL INDIAN SWEETS ACROSS THE GLOBE
Director of Madhurima sweets Says "I wanted to create something I would enjoy doing. I hadn't got a clue it would take off like this".
The result is a website (Madhurima Website) offering several varieties of sweets & Snacks that's full of nostalgia and fun. "It's entertaining and a bit tongue in cheek," says Madhurima. "People can spend fifteen minutes on the site without necessarily buying anything and that's fine."Director of Madhurima sweets Says "I wanted to create something I would enjoy doing. I hadn't got a clue it would take off like this".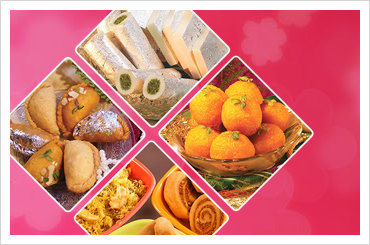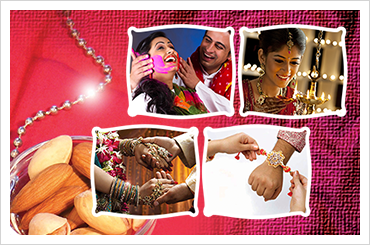 MADHURIMA PROVIDES THE BEST OF ALL DELICACIES OF ALL FESTIVALS
We at Madhurima take care of your smile on the Festive Days!
As we spend some wonderful moments in the company of our loved ones during festive season, Diwali too fills some sweet memories to foster all our lives. Any such occasion in India is incomplete without sweets, be it Raksha Bandhan, Christmas, Holi, Eid or Dussehra. All these festivals have their own special sweets and delicacies.
Shops are gushing with sweets like Mewa Bite Range, Dry Fruit Box, Kaju Barfi Combos, Kaju Mithai & More, Namkeen Delights, Sugar Free Sweets and so many more to select from.
These relishing sweets come in very attractive gift hampers that make them all the more irresistible. But due to various health problems many people cannot enjoy the festive season fully. Nowadays sweet shops have sweets for them too. These sweets are made up of zero calories sugar. So, now there is no need to hold back to the pleasures of life.
CORPORATE AND BULK ORDERS.
Having a party? 50 odd friends coming over? Call Madhurima and place your Sweets and Desserts order, NOW! Let us try our best to help you have the most enjoyable experience of your night.
Madhurima caters to large company organizations as well. Contact us for get-togethers, conferences, lunch meetings and any-and-all catering requirements for your employees irrespective of shifts.
Give yourself this chance to keep your employees happy at all times – the first step to creating a strong and loyal workforce. Have your company tie up with Madhurima to receive special offers and promotions exclusively for you!
Contact us now if you wish to profit from hot & healthy tasty food and make the most of the best offer for your loved ones in your organization.