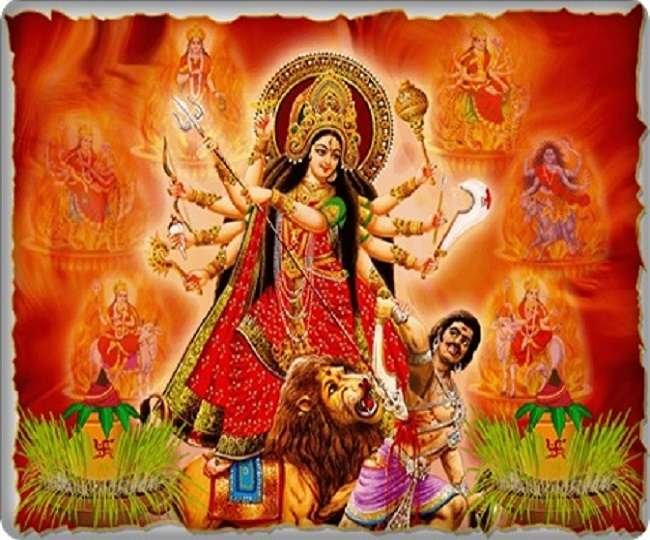 It is the month of the Goddess Durga. the morning prayer and pragmatic auspicious environment fill the space of heart and mind. and when it is a Hindu Festival then the delicacies fill the space of tummy too. In this holy occasion, Madhurima Sweets have some good news for all devotees. It is offering a full vegetarian and delicious Navratra thali. The aroma of pure desi ghee and delicacy will complete your fasting need. Explore the great deals to enjoy the feast while fasting.
What Is Navratri ?
Navratri according to Hindu defines 9 nights of nine form of shakti. It is a major festival in India especially in the western states of India: Gujarat, Maharashtra, and Karnataka. During these Nine Nights, Shakti / Devi's are worshipped and traditional dances like "Garba" of Gujarat is widely performed. These Nine manifestations of Maa Durga describes Power, Strength, Triumph, Wisdom, Peace, Serenity etc.
It is believed that by worshipping Navratri the seeds of inner renewal is felt. There are various reasons why Navratri is celebrated and this has its own significance.
It is believed that by worshipping Navratri the seeds of inner renewal is felt. There are various reasons why Navratri is celebrated and this has its own significance.
1. It signifies the triumph over the Demon & Boons. Durga signifies the victory. it is believed that Maa Durga battled one of the fierce Daemons Mahishasur and on 10th day she slew him and that day is called Vijayadashmi.
2. Lord Rama itself had fasted for 9 days to get the blessing of Maa Durga to get triumph over Ravana.
3. This auspicious & grandeur occasion is famous for the lots and lots of sweets with appetizing varieties.
4. It is celebrated in different part of the country and Devotees prepare for Dandiya & Garba, a kind of folk dance in Gujrat.
5. The way of celebrating this festival in West Bengal is that people their organize praise of Durga and a large scale of prayers.
Its a festival of the variety of food and sweets like any other festival in India, this is what differentiates India from others. on this auspicious occasion different types of Navratri Thal, Fasting Plates and foods are offered by every sweet shop in every corner in India.
On this holy festival, Madhurima Sweets is offering a delicious Navratri special thali's. To all the devotees we have made sweets from pure aromatic ghee, dry fruits and other ingredients keeping in mind the festive choices.
During the period of nine days of Navratri, Nine forms of Durga, called Nava-Durga, are worshiped in the following order:
1. Shailaputri: She is the primal energy of the trident Brahma, Vishnu, and Shiva, and was born as a daughter (Putri) to Himalayas (Shaila – mountains)
2. Bhrahmacharini: This form represents austerity & penance leading to moksha & blissfulness.
3. Chandraghanta: Represented as 10-armed mother riding a lion, she adores a bell-shaped (ghanta) moon (Chandra), and is the slayer of evil forces.
4. Kushmanda: Literally meaning "Little Warmth Cosmic Egg", She's the Creator of the Universe
5. Skandamata: She's the mother of Skanda, or Kartikeya, the chief warrior of Gods.
6. Katyayani: As a daughter of sage Katyayan, she is a fierce form of Durga.
7. Kaalratri: As the death of Kaal (time), she showcases the other side of life – death. She's the most terrible & ruthless form of Durga.
8. Maha Gauri: She represents calmness and grants wisdom to her devotees.
9. Siddhidatri: Fulfiller of all the wishes and giver of boons.